Katie Pennicott
Principal
Katie's bio
Ko Hikurangi te maunga Ko Waiapu te awa Ko Horouta te waka Ko Ngati Porou te iwi Tena koutou katoa Kia ora koutou, I am Katie Pennicott. I am from Invercargill and my tipuna are of Ngāti Porou, Ngāti Pakēha and Whenua Moemoea descent. I am originally from Invercargiill and now live in Auckland. I have been a teacher and school leader for 22 years. I am passionate about providing the conditions resources, support and space for success, enjoyment and belonging for all of our students, teachers and whānau. I have one son aged 20 years, and my chihuahua's Frankie and Doug come to school with me most days. I love getting out and about enjoying nature around Auckland. I welcome all feedback, suggestions and ideas and love hearing from our school community. The door is always open, Nau mai, Haere mai!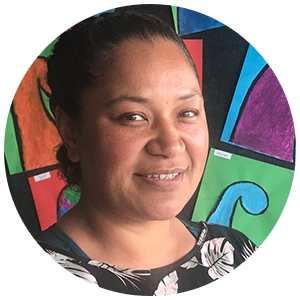 Mericia Chang
Deputy Principal | Kauri Team Leader | Kaiako Ngā Kakano
Mericia's bio
Fakaalofa lahi atu, I am Mericia Chang. I am of Niuean descent, teacher of Room 6, Team Leader of the Kauri Syndicate (Y5-6) and Across School Leader of our Henderson Kahui Ako (Community of Learning). I have only started working here at Sunnyvale School this year. I am married to Nigel (Samoan-Chinese) and have four children – Lanicia (17), Dallyce (16), Manatoa (12) and Johnson (9). My daughters Lanicia and Dallyce attend St Dominics College, My son Manatoa attends Liston College and my baby Johnson is currently at Western Heights Primary as of this year. I have been teaching for 11 years (years 3-8) at 3 different schools. In addition, my family and life outside teaching also play a major role and influence me as a teacher/leader. I manage a sporting family – and I'm the main cheerleader for them on the sideline of the court and the field. Life is busy as a full time working Mum. Nevertheless, I too am a learner and my role as a teacher, leader and all my other responsibilities are constant work in progress and is always evolving – but as they say, 'life is so much easier with a sense of humour'. My door is always open, and I love meeting and chatting with people.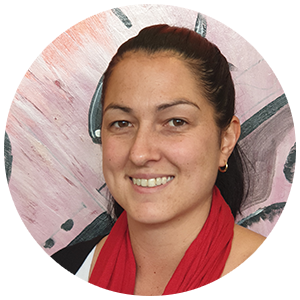 Jessica Shirley
Deputy Principal | Nikau Team Leader | Teacher Room 15
Jessica's bio
Kia ora tatou. My name is Jessica Shirley and I started my teaching journey here at Sunnyvale school in 2009. I originally grew up in South Auckland, attending school in Papatoetoe but now I call West Auckland home. We also have a family bach at Waihi Beach where I spend a lot of summers and long weekends. I love being a teacher and seeing the progress of the tamariki here at our school. I feel blessed that I get to do what I do everyday. I believe every child is different it's very important to build solid relationships with my learners and their whānau by getting to know who they are as individuals and what their interests and passions are. I hold high expectations for my students and love to celebrate success. I believe learning is for life. I have learnt so much about myself, children and education during my time at Sunnyvale. I want to give my students the tools to be lifelong learners and strive to achieve their goals and ambitions. In my spare time I love spending time with friends and family, listening to music, being by a pool or at the beach and walking. I also love meeting new people, so my door is also open and everyone is welcome to come for a chat.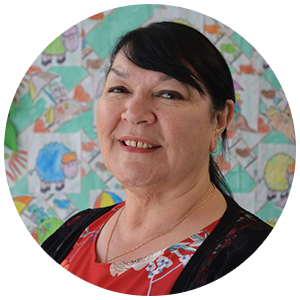 Debbie Shaw
Assistant Principal | Kowhai Team Leader | Teacher Room 1
Debbie's bio
Ko hikurangi te maunga Ko waiapu te awa Ko Ngāti Porou te iwi Ko Buster Pihema Park toku matua tane Ko Rīpeka Rangihuna Park toku whaea Ko Deborah Ngāhuia Shaw toku ingoa I am the eldest of 5 children and most of my immediate whānau live on Great Barrier Island, including my mother and father, two of my sisters and one of my brothers. most of their own children and their grandchildren live on the island as well My other brother and his whānau (who used to live on Great Barrier Island, but left for the children's schooling) now live in Gisborne. I have 3 children and 3 grandchildren (James, Maz and Tové). Our family have had a homestead on Great Barrier Island for 50 years. It is a beautiful place and even though much more accessible these days, it's a wonderful lifestyle. My mother was born and raised in Te Araroa (in the Gisborne area). She was 1 of 18 children and attended the local school, with her brothers and sisters; they all rode horses to school and left them in the paddock next to the school during the day. My mother tells the story that all the older children were responsible for helping the younger ones do their chores and their homework, as there were so many of them, they all needed to work together. "Me mahi tātou, kia kaha te iwi" "Together we work to strengthen all others"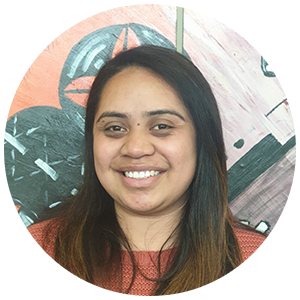 May Gaseata
Pohutukawa Team Leader | Faiaoga Nafanua
May's bio
Talofa, talofa, talofa lava. My name is May Gaseata and I have been at Sunnyvale since 2015. My passions include music and Siva Samoa, and I also love tutoring the Pasifika Group, alongside another colleague of mine. The thing I love most about teaching is; the lightbulb moments students have and seeing students shine in different areas at school, whether it be through academics, the arts or sports. In my spare time I love to play with my son and catch up on my programs. I love summer and going to the beach to have a swim and a BBQ. My door is always open and I am always willing to listen, so please do not hesitate to come in. Fa'afetai lava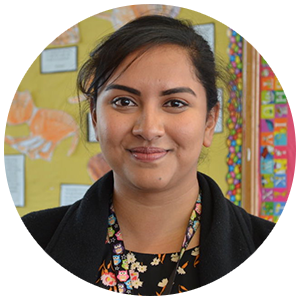 Natasha Chandra
Room 2
Natasha's bio
Kia Ora! My name is Natasha Chandra and I have been at Sunnyvale Primary School since February 2019. I am originally from Fiji and have been living in Auckland for the last 18 years. I have taught as an Early Childhood Teacher before graduating with my Diploma in Teaching (Primary) in 2018. I believe in creating a positive learning environment that encourages our tamariki to take risks and experience success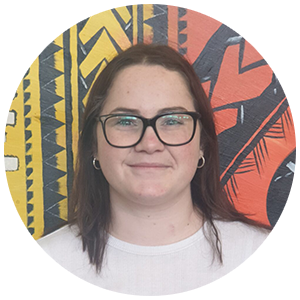 Claire Gutry
Room 3
Claire's bio
Ko Tokomaru tōku waka Ko Piripiri tōku maunga Ko Waitohi tōku awa Ko Waikawa tōku marae Ko Gutry tōku hapū Ko Te Atiawa tōku iwi Ko Claire tōku ingoa Kia Ora, I am a new teacher at Sunnyvale Primary School, and I graduated from the University of Auckland gaining my bachelors in Bachelors of Education, in 2019. Im very excited to start my career off at Sunnyvale Primary School, where I can continue to learn and grow as a teacher.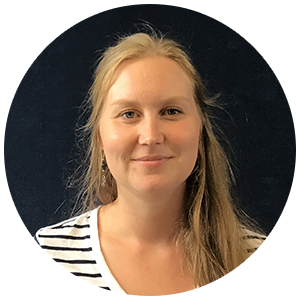 Alice Massey
Room 11
Alice's bio
Tēnā koutou katoa Ko Thames toku awa Ko Carn Brea toku maunga No Kerikeri ahau Ko Celts toku iwi Kia ora, my name is Alice Massey; I started out my teaching career in Pakuranga in 2016, and joined the wonderful Sunnyvale family in 2019 when we bought our first home. My parter Lee and I live up in the Waitakere ranges, and relish the peacefulness of living away from all the noise and action of Auckland. In my spare time I love playing with my dog Albus, and fitting in a bit of gardening and reading where I can. I like that as a teacher no day is the same, and that there is always something new to learn! Studying psychology and sociology at university has built my passion for helping our tamariki to become well-rounded, mindful members of our society.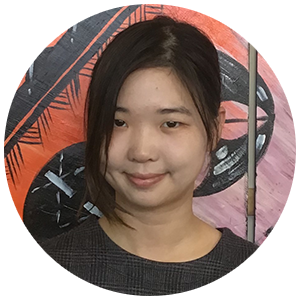 Ran Yae
Room 12
Ran's bio
Annyeong-hasaeyo (Hello in korean), My name is Ran and this year will be my third year teaching and I feel very privileged to be joining the Nikau team at Sunnyvale Primary School. I will be teaching in Room 12 and I am very excited to build strong relationships with my students and the whanau. I love encouraging children to try their best in learning and to know that we all learn from our mistakes. I love teaching all curriculum subjects, but I am very passionate in Music. I can play the Violin and the Piano.

Pushpa Ram
Room 13
Pushpa's bio
I am Pushpa Ram, and I grew up in Fiji on a farm eating lots of fresh food and fruits every day. Listening to my grandma's stories and learning many valuable life skills through playing with nature. I had a river near my house which was like a swimming pool .I got the teaching inspiration through my parents. They taught me how to read and write in my language. Therefore, I have a huge passion for teaching and learning and I absolutely love what I do. It's an honour for me to be part of Sunnyvale School whanau and I will do everything I can to ensure our tamariki are nurtured in a supportive learning.

Mike Bell
Room 14
Mike's bio
Kia ora koutou, my name is Mike Bell. I started teaching at Sunnyvale Primary School in February 2018. I am originally from Hamilton however, I have been living in Auckland for the last 14 years. Most of my family still live in Hamilton and I travel down there frequently to visit them. I have been a full time teacher for the past 11 years and in that time I have taught all year levels from Years1 to 6. I have an interest in Inquiry based learning and the curriculum areas of Science, Environmental Sustainability, Digital Technology, Numeracy and Literacy.

Lesley Boswell
Room 16
Lesley's bio
Kia Ora tatou, I'm Miss Boswell. I'm Sunnyvale's resident All Black crazy and spider lover. I love encouraging tamariki to notice and appreciate the everyday natural world around them and enjoy teaching Reading and opening up young people's imaginations. As reading is something I'm so passionate about, I also take children for Reading Recovery. I work one on one on literacy skills and improving children's confidence in themselves in this essential learning area.

Pare-Huia Kaire
Room 4
Pare-Huia's bio
Ko Ngapuhi toku Iwi Ko Patukeha toku hapu Ko Rakaumangamanga toku Maunga Ko Waikare toku awa Ko Ipipiri te Moana Ko Te Rawhiti toku Marae Ko Te Whare rah toku rangatire tupuna Ko Hori Hakaraia te tangata, No reira ko Pare Huia Kaire e Mihi atu nei Tena Koutou Katoa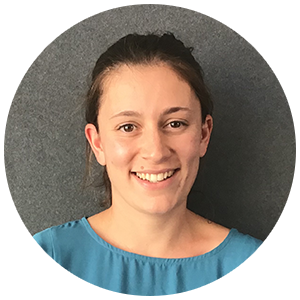 Olly Davidson
Room 5
Olly's bio
Kia ora! My name is Olly Davidson and I have just started my teaching career at Sunnyvale in 2019. I came to Sunnyvale as a student teacher in 2018 and immediately knew that this was where I wanted to be. I love working with children of all ages and am really enjoying teaching the year 3/4 year level. I am passionate about teaching science and biology in particular, having studied in this field before beginning teaching.

Sarah McMillian-Donze
Room 6
Sarah's bio
Tena koutou katoa Ko Titirangi te māunga Ko Whau te awa Nō Tamaki Makaurau ahau Ko R.M.S Rangitoto te waka Ko Peter tōku tīpuna Ko Kenneth rāua ko Sharyn ōku mātua Ko McMillan-Donze tōku whānau Ko Matthew tōku tane Ko Sophia tōku tamahine Ko Levi tōku tama Ko Sarah tōku ingoa Tena koutou Tena koutou Tena koutou katoa Kia Ora, I'm Sarah McMillan-Donze. I feel very privileged to work with such a fantastic team of dedicated people at Sunnyvale. I am married to Matt and we have two awesome tamariki, Sophia and Levi. We have lived all over Auckland and have finally settled in Titirangi amongst the trees. We have many pets and love to be outside exploring the native forest and the beaches around us on the weekends. I am passionate about providing a creative and exciting environment for our tamariki where they feel supported to make their own positive choices with their learning. I want our tamariki to feel confident to share their knowledge of who they are and where they are from.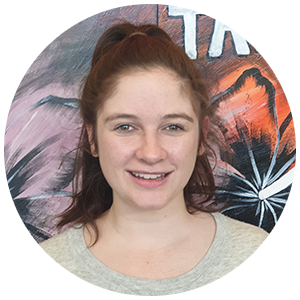 Jamie Cunnington
Room 7
Jamie's bio
Kia Ora! My name is Jamie Cunnington, I am a teacher in the Kauri syndicate at Sunnyvale School. This is my first year teaching, I came here as a student in 2019 and completely fell in love with the school. I grew up here in Auckland, but lived in Wellington for 4 years where I studied theatre and criminology. I am very passionate about providing a warm, creative and supportive environment within the classroom. I am very excited to kickstart my career as a teacher at Sunnyvale school, where I am learning new things every day.

Danielle Auld-Julian
Room 7
Danielle's bio
Kia Ora, I am Danielle Auld-Julian, but my students call me Miss A-J. Relieving at Sunnyvale Primary has been great and I was lucky enough to be asked to stay on as part of the Sunnyvale Whanau teaching in room 7 for the rest of 2021. I am born and bred in West Auckland and have taught in the UK as well as several other New Zealand schools teaching a wide range of year levels. I love watching tamariki engage and progress with their learning and in particular enjoy teaching reading. I love ceroc dancing as well as home and craft projects.


Vaiga Molio'o
Room 7
Vaiga's bio
Talofa lava. My name is Vaiga Molio'o. I am of Samoan descent – born and raised. I've lived in Auckland for more than a decade now and it has truly become my home away from home. I wear my heart on my sleeve in what I do as I believe that every good thing must flow from the inside in order for it to bloom greatly on the outside. I'm very privileged to start off my teaching career here at Sunnyvale School 2021. I believe that it will have a massive impact on my life as an educator as well as a learner. I love my culture and I love to embrace and learn new cultures therefore, creating a sense of belonging in the classroom for learners to feel at home is a big priority of mine. I look forward to working alongside you all. Fa'afetai lava.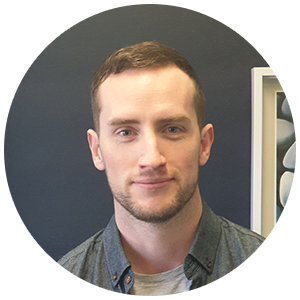 Sean Bishop
Room 8
Sean's bio
Hi I'm Sean, I love sports, technology, maths and science. I love challenging kids to try new things and learn new skills. I have a background in physical education, sports coaching and strength and conditioning. Being physically activity has always been a big part of my life and believe it should be for children also. I strongly feel technology should be used in the classroom as it is so integral to our society, I try to do this in ways that are only beneficial for the child and for learning in my classroom.

Caitlin Gabriel
Room 8
Caitlin's bio
Kia Ora, my name is Caitlin Gabriel. I was born and raised in Auckland. I have been teaching our amazing Year 5/6s in the Sunnyvale Modern Learning Environment for two years now. I came here as a Student Teacher in 2017 and immediately felt a connection with the school culture, students, staff, families and whānau. I have a passion for building relationships and developing social and academic skills in our tamariki that will enable them to be lifelong learners. When I am not teaching I enjoy going to the beach, walking, having picnics, playing board games, reading and sharing a good meal with friends and family.

Renee Motu-Kirk
Room 8
Renee's bio
Kia Ora, Ko Renee Kirk toku ingoa My name is Renee Kirk and I have been teaching for 18 years in 4 schools across Years 3-6. I was born and raised in Auckland. My partner and I have one daughter and we enjoy living in West Auckland. In my spare time I enjoy playing netball, tag and touch rugby. At Sunnyvale I run the sports and PE which I love. One of my favourite parts of teachng year 5-6 is going on school camp. I enjoy learning about students lives and meeting whanau. The classroom door is always open for whanau to visit and chat.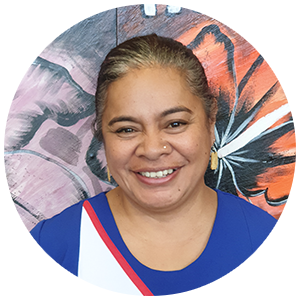 Rita Tariu
Room 10
Rita's bio
Talofa lava my name is Rita Tariu. It is a pleasure to join the wonderful team here at Sunnyvale Primary School. I have been teaching most of my career in Intermediate School up to high school, but I am enjoying my time learning how to teach a younger audience, in primary. My teaching career started in Christchurch in a Samoan Bilingual Class. I moved to Auckland and taught in Middle School in Otara. It was also a Samoan Bilingual Class from Year 7 to Year 10 students. I continued teaching after I got married to my handsome husband Lino Timothy Tariu and we had a beautiful baby girl Melilynita Florah Mary Tariu, she is now 16 years old and attending high school. I enjoy teaching and helping students to find their potential to succeed academically, culturally and socially in and out of the classroom. The things I love the most is having students that are excited to learn, excited to give anything a go, excited to be at school. I love my parents and my family. I am the eldest of 6. 4 sisters and 1 brother, and my brother is the youngest. Every weekend I try to spend time with my parents, they always spoil me and I love it. My favourite food is chocolate, lollies and Mother drinks. My favourite movies are Korean movies and action movies and I love doing marathons on Korean dramas. I am a hard out Warriors fan, and I don't care if they win or lose. I truly believe in cheering and supporting your home team. If you see me in the class please don't hesitate to come in to say Hi and have a chat with me. My dad is Luaufui Iosefa Fa'amausili Tou Collins his villages are Malie and Leauva'a, my mother is Lemau Kalameni Tamala Tasi and her villages are Faleasiu and Fusi. My sisters are Maua, Salai,Toefiliga and Lina and our brother is Faitatou Junior. I am the eldest in my family and I love it. Talofa lava O lou tama o Luaufui Iosefa Fa'amausili Collins e sau i le nu'u o Malie ma Leauva'a i Apia Samoa O lou tina o Lemau Kalameli Tamala Tasi Collins e sau i le nu'u o Faleasiu ma Fusi i Apia Samoa. O lou uso o Maua Kamuhemu, Salai, Toefiliga ma Lina o lou tuagane o Faitatou. O au o le ulumatua o matou aiga. Fa'afetai Lava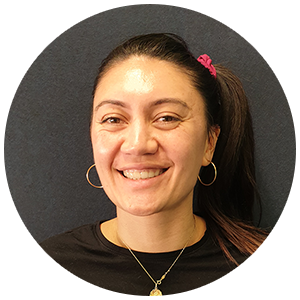 Rikki-Leigh Smith
Room 9
Rikki-Leigh's bio
Kia Ora e te Whanau, Ko Orowhana toku maunga Ko Rangiheke te awa Ko Mamari toku waka Ko Te Rarawa me Te Aupouri te iwi Ko Whakamaharatanga te marae Ko Rikki-Leigh ahau. My name is Rikki-Leigh and I will be joining the Sunnyvale whanau in 2020. A little bit about me, my whanau originate from a small town named Herekino in the Far North. Sunnyvale Primary has always been special to me, it is where my four younger siblings were educated, the aroha and manaakitanga I felt and saw when my siblings came here really sealed my decision to become a teacher. Prior to studying to become a teacher, I worked in corporate finance for seven years and completed a Bachelor of Business but I always felt something was missing. Thankfully, I found it with the beautiful tamariki at Sunnyvale. I am really looking forward to a new adventure with you all.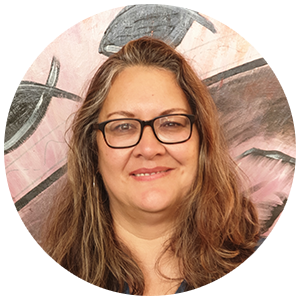 Kim Muriwai

Kim's bio
Ko Whakarongorua te maunga Ko Utukura te awa Ko Mokonuiarangi te marae Ko Kim Muriwai tēnei, he uri nō Ngāpuhi, e mihi ana ki a koutou. I have joined the Ngā Kākano whānau and work with both the tuakana and teina for three days a week. Most of my working life has involved teaching or creating resources to support the learning of te reo Māori. I'm enjoying supporting teachers to use more te reo Māori in their classrooms and home lives. I am from a family of teachers and was taught by both my parents in a small, rural school until I left for secondary school. My daughter and I live in Laingholm and enjoy having picnic dinners at the beach in summer. We also love visiting whānau in the Bay of Plenty and spending time in the North.

Linda Watson
Senior Teacher ESOL
Linda's bio
Kia Ora, Talofa Lava, Ni Hao, Bula Vinaka, Namaste, Malo e Lelei, I am Linda and I have had many different roles here at Sunnyvale! Currently I am teaching ESOL groups and providing some learning support. I am interested in bilingual education and promoting first language use. I grew up in Napier and often visit my family there and am a hurricanes supporter!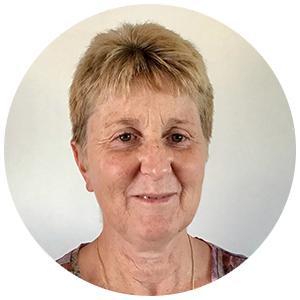 Sue Gauntlett

Sue's bio
Hi, My name is Sue Gauntlett. I began my teaching career in West Auckland. I taught in a number of schools here and then spent a few years teaching in London before returning to West Auckland. I found my way to Sunnyvale, found a home and have been teaching here ever since. I enjoy welcoming new children to school and beginning them on their learning journey. It is great to see them develop confidence in themselves and beginning to learn to read and write.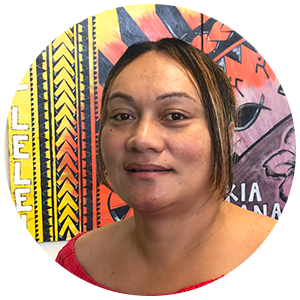 Tupu Tuia

Tupu's bio
Talofa lava Hi my name is Tuia Tuia. I started working at Sunnyvale in 2017 then had a break to have my baby and came back in 2019. I enjoy teaching at Sunnyvale and making a difference in our tamariki lives.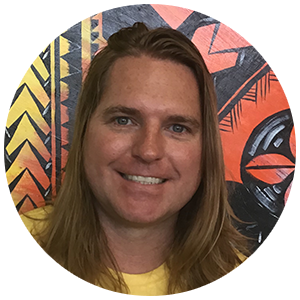 Joshua Dunne

Joshua 's bio
Hi my name is Josh, I gained a Graduate Diploma in Primary School Teaching in 2020. I believe that a sense of safety and belonging are central to children flourishing in their learning and development and I believe that fostering good relationships is central to that. My background is in youth work, mainly with teenagers, which I did part time for several years before deciding to pursue teaching as a career. My previous study has been in both theology and law. I also worked for several years as a hairdresser. I look forward to continually developing as a teacher and I know Sunnyvale is an awesome place for that to happen.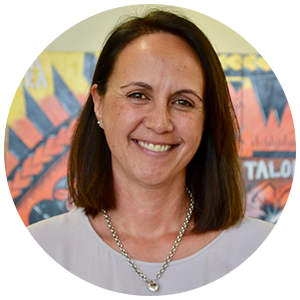 Juanita Olsen
Accounts Administrator
Juanita's bio
Kia Ora, my name is Juanita and Im part of the Admin Team here at Sunnyvale School. I live in West Auckland and have done so all my life. I love being part of the Sunnyvale family, a great group of staff who work really hard for their students and community. When Im not at work I like catching up with family, watching sports (rugby / netball / softball) and travelling to my favourite place Whangamata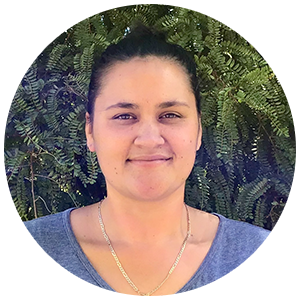 Chē Tiopira
Office Administrator
Chē's bio
Kia Ora Koutou, My name is Che Tiopira, I have lived in Sunnyvale my whole life and have worked at Sunnyvale School for 6 years. I have two Children, Rydah and Cole and a dog named Lunah. I am the youngest of four children, my whanau come from a little town in the Bay of Plenty called Waimana.

Lucas Hemi with assistants Cliffy and Shorty
Caretaker
Lucas's bio
Hi my name is Lucas Hemi, My wife is Susan Hemi. I started working at Sunnyvale in 2007 as the caretaker. My two assistants Cliffy & Shorty my dogs started in 2012. One of my favourite things to do is walk the dogs and support Manly Sea Eagles, something I've done since 1980.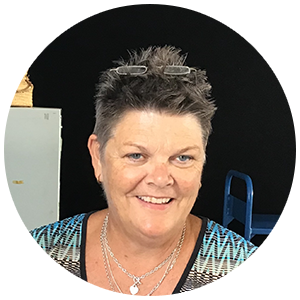 Pauline Murray
Librarian
Pauline's bio
I have always loved reading, and am so lucky to be Librarian at Sunnyvale school. We are very lucky to have such a wonderful selection of books in our school library and I can guarantee there is a book to satisfy the interests of every child, even the most reluctant reader. I enjoy watching children of all ages and abilities get pleasure from reading, whether it be for enjoyment or knowledge. During the weekends and school holidays I love to spend time with family, especially my 2 grandsons and I look forward to summer at the beach. Tips to get your child reading Encourage reading at home. Read aloud. The best way to encourage your children to love books and reading is to read aloud to them, and the earlier you start, the better. Let your child see you reading Keep books around your home Visit your local library. Talk about what your child is reading.
Learning Support/ Kaiawhina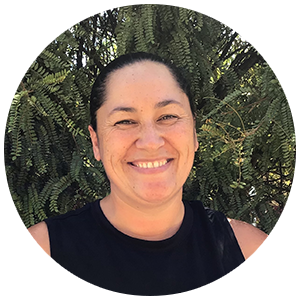 Renee Tiopira
Kaiāwhina / Whānau Support
Renee's bio
Kia ora, My name is Renee, I have had 2 children come through Sunnyvale and my daughter who is still currently here. I have worked at Sunnyvale for nearly 5 years.I love working with all our tamariki and whānau. Please don't hesitate to stop in for a chat. '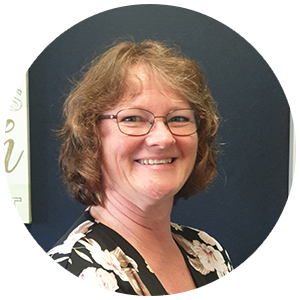 Angela Frazer
Kaiāwhina
Angela's bio
My two now-adult children (past pupils of this school) my husband and I have been part of the Sunnyvale community close to 24 years, 15 of which have been dedicated to my work as a Teacher Aide at Sunnyvale Primary. I find it a huge privilege to work here, and I enjoy learning more every day along with our beautiful tamariki.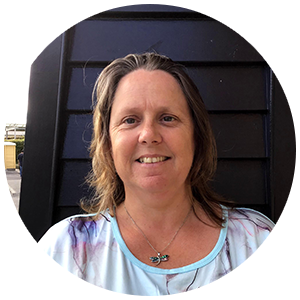 Joanna Pou
Kaiāwhina / Kitchen Manager
Joanna's bio
I have been involved with Sunnyvale Primary for over 20 years and have worked here for 6 years. My husband Steve and I have five children and four grandchildren. I love working at Sunnyvale Primary School with our amazing staff and wonderful children.

Karen Brosnahan
Learning Support
Karen's bio
I have worked at Sunnyvale as a Teacher Aide since 1996 supporting children in class and also taking groups of children helping with oral language and phonics. I love working with children and also work at our After School Care Programme and have been there since 2010. My 3 sons attended Sunnyvale for all their primary schooling which they loved.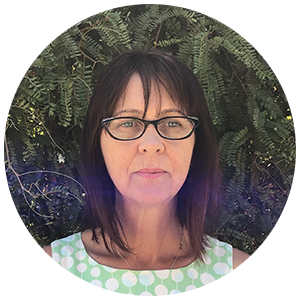 Maree Bell
Kaiāwhina
Maree's bio
Hi I'm Maree, I come from Carterton.I have been working at Sunnyvale for five years. I have one son named Daniel and cat call Padmé.I love my miniature v8 mini, camping and travelling. If you see me around say hello.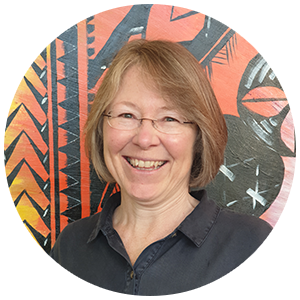 Maree May
Kaiāwhina / ESOL / Early Words
Maree's bio
Kia ora, With a family tree full of hard-working pioneer and Māori ancestors, I'm proud to call myself a NZ born Kiwi. I'm also a proud Westie, having lived in West Auckland for over 50 years. My journey at Sunnyvale School began back in 2001 when our first of three children started as a New Entrant. In 2004, after many years of volunteering, I was offered a position as a Teacher Aide. I still remember that moment like it was yesterday, as it was, and continues to be, an honour and pleasure to support all tamariki, whānau and kaiako. In 2010 I completed the Ministry's E.L.A. (English Language Assistant) diploma training. This means I have the privilege of supporting our Year 1-6 E.L.L.s (English Language Learners) in withdrawal group situations. And, after attending Yolanda Soryl's Early Words training in 2020, I'm excited to add working with our Juniors, delivering this 1:1 fast-paced programme, to my daily duties also. Through Whanaungatanga Fridays Kapa Haka with the students and Māori classes with our teachers and whānau, I'm both humbled and excited to finally begin my Te Reo journey with the best kaiako ever! Hanging out with friends and family, baking, watching movies, listening to good beats and walking the beach on a stormy day are a few of the things that fill my kete and provide me with an energy and passion I happily share at Sunnyvale every day. Ngā mihi nui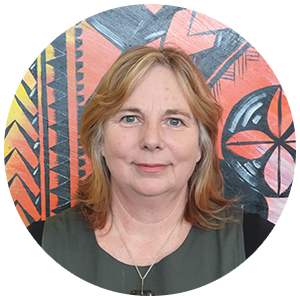 Simonne Burr
Kaiāwhina
Simonne's bio
Hi I'm Simonne, I have three children.My son Xavier attends this school as well. I come from a hairdressing and landscaping background. I currently live in Sunnyvale.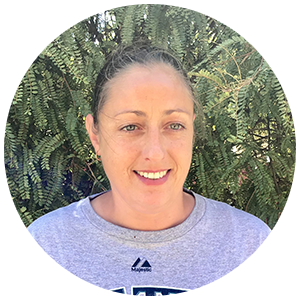 Tania Shannon
Kaiāwhina / Learning Support
Tania's bio
Hi, I'm Mrs Tania Shannon and I have 3 children that all came to Sunnyvale. I've been involved with the school for 13 years and have worked as a Teacher Aide for the past 6 years. It's a great school and I enjoy working here.

Naycha Robarts
Kaiāwhina
Naycha's bio
Kia ora, My name is Naycha. I am a former student of Sunnyvale, as well as my two siblings. I have a one year old son. When I'm not working I like taking my son to the park and hanging out with family. Fell free to pop up and say hi!!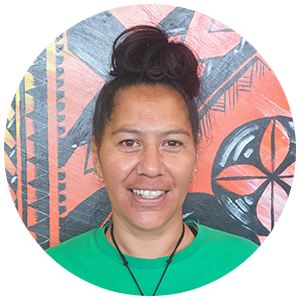 Te Aroha Hemana
Kaimahi
Te Aroha's bio
Kia ora, My name is Te Aroha Hemana. I have 6 tamariki ranging from 2 to 20 years old, two of them are currently at Sunnyvale Primary. I work in the kitchen with Jo.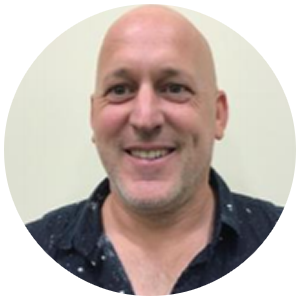 Philip Dwyer

Philip's bio
My name is Philip Dwyer. My wife Melanie and I have 2 girls, both students at Sunnyvale School. Eloise in year 4 and Samantha in year 2. I work as an IT consultant for a large international company in Auckland for the last 19 years.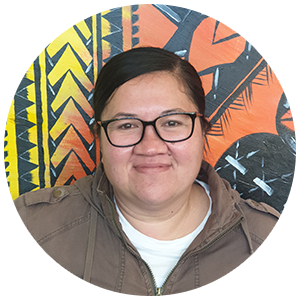 Flo Murray
Kaiāwhina / Board member
Flo's bio
Kia Ora, my name is Flo and I am Māori and Cook Island. I have had two of my older children come through Sunnyvale School. I have two daughters who currently attend. I am looking forward to working with all our school whānau and community.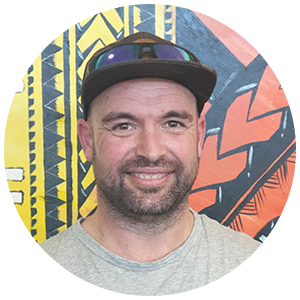 Chris Irving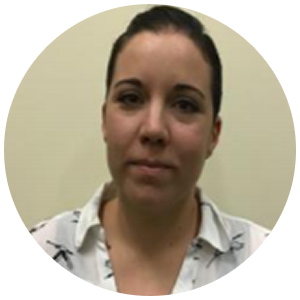 Lana Laurenson

Lana's bio
I have two lovely girls, the eldest, Vera, attends Year 2 at Sunnyvale. I am a Playcentre mum with my youngest and am one of two Children's education officers there. I am a Croatian born New Zealander and speak the language at home with the children. I am also passionate about accessibility and have been studying NZ sign language for some years. I have a background in systems analysis and computers however spent over ten years working at the zoo in keeping and leadership/people management roles. I love contributing to my community and have volunteered at Sunnyvale School, Auckland Deaf Society, NZ Bird Rescue, on a rainbow community phone counselling line – just to name a few. You may have also seen me attempt face painting at the last market to raise funds for the Nikau syndicate zoo trip!

Katie Pennicott
Principal
Katie's bio
Kia ora Ko Hikurangi te maunga Ko Waiapu te awa Ko Horouta te waka Ko Ngāti Porou, Ngāti Pākehā, Whenua Moemoea ngā iwi Tena koutou katoa Kia ora koutou, My name is Katie Pennicott (Whaea Katie) and I am your new principal. I am from Invercargill and I have been working in education for 21 years. I am thrilled to be here at Sunnyvale School, in beautiful Auckland. It has been a great pleasure to meet the wonderful students and staff, and I look forward to working with you all and learning together. Please feel welcome to get in touch at any time.